The solo movie of the Flash in the DC universe
might not be called " Flashpoint ".
Warner Bros. Still working on this adaptation but it seems that the title is not going to be the one we all thought.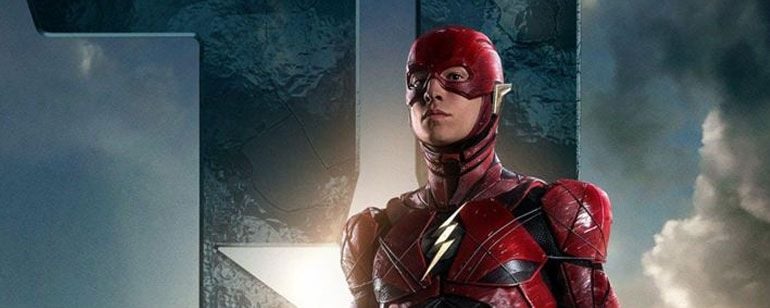 Flashpoint is one of the most anticipated adaptations of the DC universe. Presumably, this story was going to follow the comic book saga titled Flashpoint, One in which the main character, Barry Allen, has traveled to the past to change one thing-the death of his mother-, inadvertently provoking more changes in the world of DC heroes like Thomas Wayne was the only survivor of the holdup, so he, not his son, became Batman.
Now, after months of no news on this project, the Hollywood Reporter has had the opportunity to talk to screenwriter Dan Mazeau about the new adaptation of a novel by Ernest Cline, Armada, and the author of the report has mentioned other of his upcoming Works, Flashpoint, saying: "I was working with Warner Bros. In the Flash movie project when it was called Flashpoint ".
Faced with the controversy that have provoked his words, Borys Kit has decided to use his Twitter account to explain that he did not mean that the study had abandoned the idea of the film, but that this would not be called Flashpoint as we all think , but you may have talked more about the account.
I didn't say they weren't adapting Flashpoint. All I said was that it wouldn't be titled Flashpoint. But maybe I've said too much. 😜

— Borys Kit (@Borys_Kit) April 3, 2018
132 people are talking about this
Twitter Ads Information and privacy
The name change also leads to a change in history itself. Many DC fans share the idea that, after the short presentation of the character in the Justice League, it is risky that the next thing we see about him is a story in which nothing makes sense-about the world we know-and in which the life of the Perso is not explained Naje. The Flash is one of the most popular heroes of the company, but much of the international audience does not know him too well, so many point out that it is better to make an introductory film before launching with Flashpoint.