Game of Thrones, movement method will be reflected in the plot of Sansa
Actress Sophie Turner has given some clues of what we can expect from the young Stark in the last season of HBO's fiction.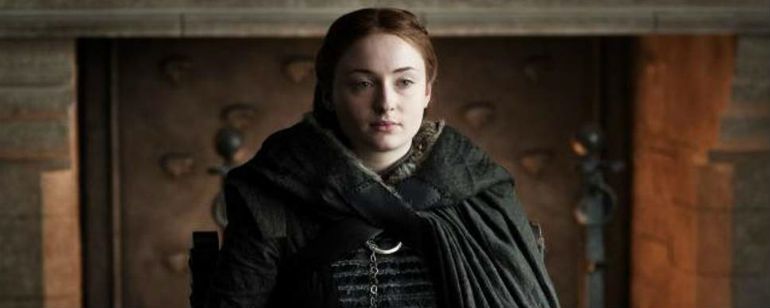 This year no Game of Thrones sure is being hard for many of the fans of the series. But, while the last season of HBO's fiction is about to end its filming, little by little we are getting news on the eighth installment and what we will see in it. The latest information has to do with Sansa Stark, as Sophie Turner claims that the #MeToo movement will be reflected in her plot.
The young actress  who has recently made a tattoo that some have interpreted as a ' spoiler ' of the end of the series-has spoken in Screen International about the evolution of his character, which has changed a lot since we knew her as an innocent girl in the First delivery.
She has used everything she has learned so far in her own benefit. He has endured many horrible things and has been a prisoner season to season. Now he's taken all that and he's gotten stronger
Thus, Turner considers that the change of Sansa has a certain parallel with the situation of the current industry, in which multitude of women have raised their voice against the abuses lived through movement like the time's Up.
It's funny how your plot reflects what happens in real life, in every industry right now. It's really interesting how these women, who were victims of oppression, are talking against the people who had done this to them. I think that's why I connect so much with the movement MeToo, not only for being a woman and obviously a feminist, but also for the character
Thus, it seems that we can expect a much more decided Sansa and willing to give his opinion, as we had already glimpsed in last season. As for his future, the actress has not wanted to clarify anything, as if finally will be with the control of winter.
He is no longer under anyone's orders and that has allowed him to really have a leadership role. This is the first season in which he speaks as if he had the full power over what he defends, and also the power over the north. It was very exciting to see her take that role and I think she did a brilliant job
Therefore, it is possible that Sansa Stark plays a fundamental role in the outcome of fiction based on the work of George R. R. Martin, which will take place sometime in 2019. What would you like to happen to her in the season?